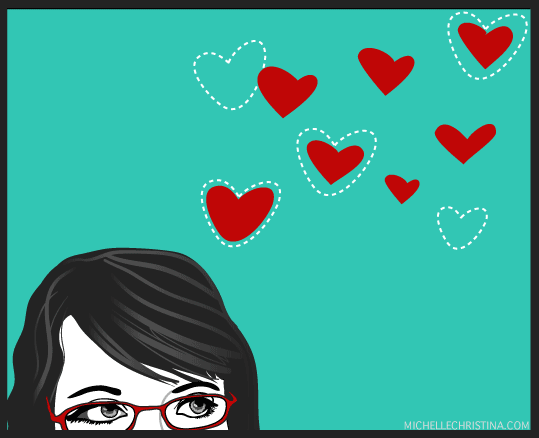 Crush – schoolyard crush, secret love, object of affection or desire, infatuation, puppy love. Actual definition of the word crush: to press or squeeze with a force that destroys or deforms. Oh, the irony.
Other [unrelated] notes: Crush is the name of a Bon Jovi album that I really dig. It's also the name of about a dozen other random albums as well.
This is day five of the 14 days of love series. – you can read all about The ArtLove Project here.