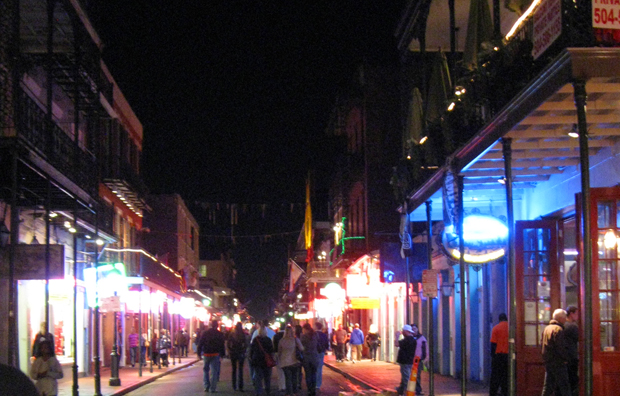 I took a quick, last minute trip with my sister to New Orleans last week. The trip was rushed & we missed a connector flight out of D.C (which was what I would call.. a character building experience). Although I wasn't there long & only really experienced a bit of the French Quarter – I was able to snap off a fair amount of photos.
After seeing Bourbon Street (where most of the Mardi Gras celebration centers around) on a Monday night, I can confirm that you could visit this area at any time of year & on any day of the week and still get your fill of the party atmosphere.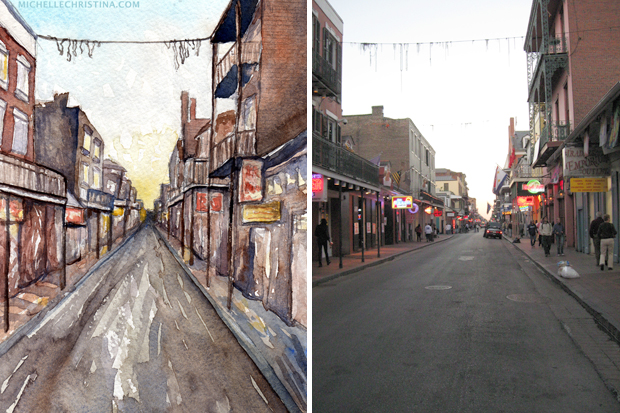 This set is a quick watercolor study inspired by a photo I snapped on Bourbon St during the day. The first photo was taken early evening (8pm-ish?) on Bourbon St.