I'm not ready to concede that it's almost winter just quite yet — so here's a new autumn landscape painting & a few photos of the piece while in progress. Read on to see more.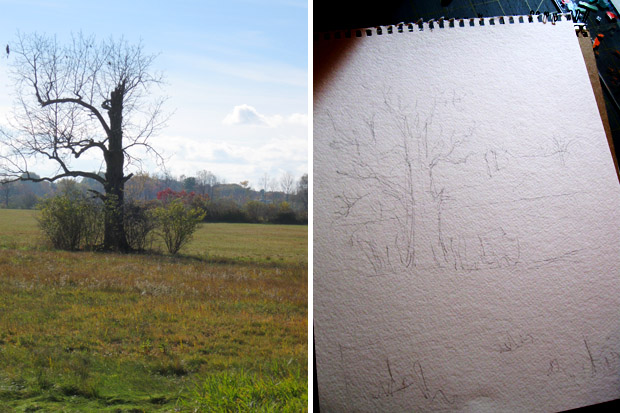 This is the original photo that I used as a [very] loose reference point for this watercolor study. I snapped it this fall while out on the walking trails at Adam's Point in Durham, NH. The photo on the right is the sketch I started out with, right before beginning the painting – it's pretty much just a few scribbles.


The photo on the left is an in progress shot. The painting is about 8″x10″ & because it was a quick & for fun project, I didn't stretch the watercolor paper or even tape it down to a board. From start to finish it took about an hour or so. The photo on the right is a print that I had made – it's an archival print on watercolor paper & when I received it in the mail the other day, I was kind of shocked about how identical it looked compared to the original.