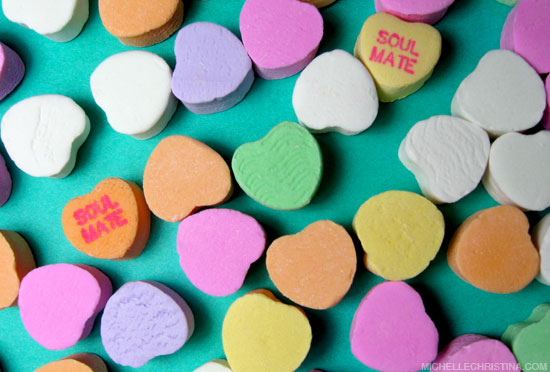 Soulmates: kindred spirits, companions, lovers. The concept of soul mates isn't just restricted to romantic love relationships. Although some people believe there is an ultimate form of soulmates in which there is only 1 equal matching spirit out there that matches our own. It is said that all souls are searching to find and intertwine with their other half. This is an actual theory called twin flames – although it's rooted in astrology & mythology.
Notes about this photo: I had to open 4 boxes of conversation hearts to get two soulmate pieces.
This is day three – you can read all about the ArtLove Project in this post.