Goldfish in water[color]. Not sure if this is finished yet. Process photos after the jump.

Sketches and first paint strokes.

More in process shots. Looks weird without the eyeball, eh?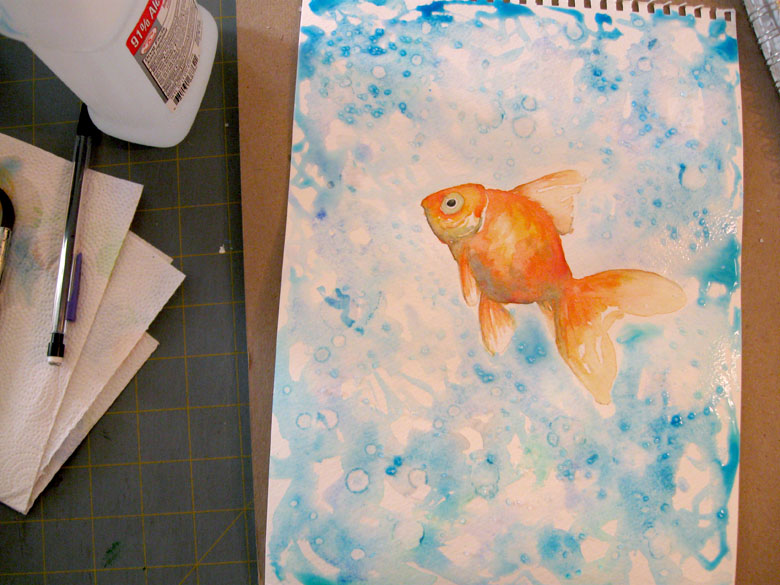 Work table and tools. The water in this piece was created by dropping alcohol and salt onto the wet paint. I only had sea salt that was super coarse, sort of like pretzel salt, when I made this – I wasn't sure about using it, but the effect is kind of interest.