A newish watercolor sketch and a few process shots.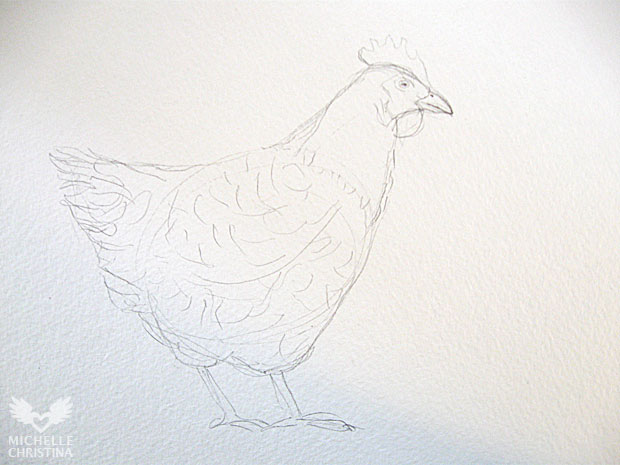 First step, pencil sketch (chicken scratch?)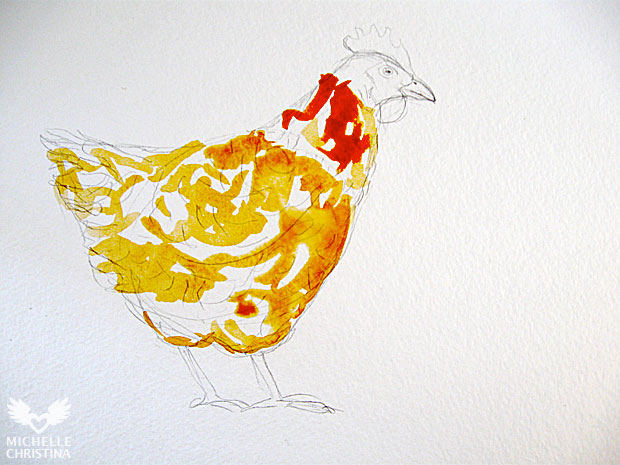 Laying down watercolor paint. I purchased a new set of watercolors recently that I've been beyond happy with. Highly pigmented, affordable & in pans! I have a fairly strong dislike for watercolor paint in tubes.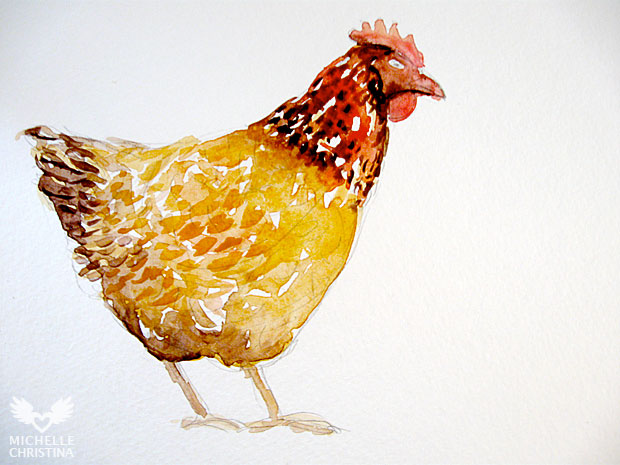 More layers of paint.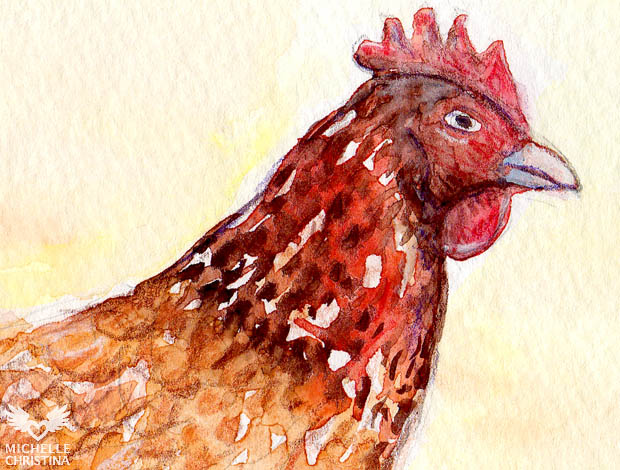 A close up. I used a bit of colored pencil, the paper lends an interesting texture.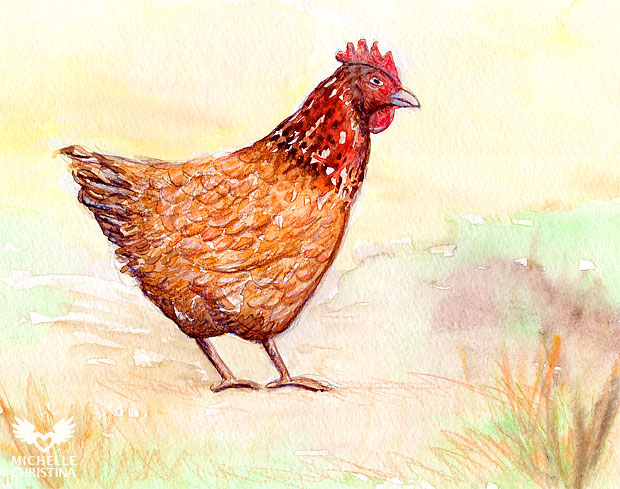 The final piece, approx 8.5″x11″