Info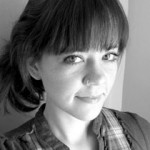 About The Artist
Hi, I'm Michelle. I'm an artist with entrepreneurial sensibilities. I was born in 1984 and currently reside in Dover, New Hampshire. I started out on a fine arts college path and ended with a degree in graphic design in 2005. Along the way I was lucky enough to get to try a bit of everything from illustration & oil painting, to printmaking & photography. Fresh out of college, I spent some time working professionally as a graphic designer, producing everything under the sun – motocross graphics, billboards, full vehicle wraps, signs, logos, posters, stickers, brochures, promotional collateral, etc. I was only out of college for a little less than two years before I took the leap (dive?) into self employment. It's probably the best decision I've ever made.
I try to keep one foot on either side of the art & design divide. I don't believe in limiting oneself to a certain medium and truly believe that art in all forms is subjective. That's really the beautiful part about it, however. I spend a excessive amount of time making things or thinking about making things. Creativity is like a muscle – the more you use it, the stronger it gets.
Notes
This is a one woman operation – all products are designed, created, produced, packaged, and shipped from my little studio in New Hampshire.
Currently the blog is in a hybrid state – comprised of photos, journal entries, occasional updates & bits of inspiration collected for around the web. I haven't quite decided where I'm going with it, but I figured it's better to just start and see what happens.
I love collaborative projects – if you're an artist / small business / person with exciting ideas, then let's talk.
Selected Press Mentions
CasaSugar – Etsy Finds: Grey & Yellow Artwork
Webdesigner Depot – 80 Creative Ways to Customize Your MacBook
OhDeeDoh – Monsters in The House
Rare Bird Finds – Monster Parade
Style At Home – 10 Best Budget Buys
PopGadget – Give Your Laptop a New Image
GeekSugar – Brighten Up Your Life and Your Laptop With Decal Stickers
Toronto Star Newspaper – Temporary Tattoos, On a Wall Near You
The Little Red Suitcase – Wall Graphics
Cult Of Mac – Mac Make: Fall In Love With Laptop Decals
Rock Scissor Paper – Lemon Yellow
I Heart Magazine – Product Feature