Posts Tagged 'ArtLove Project'
---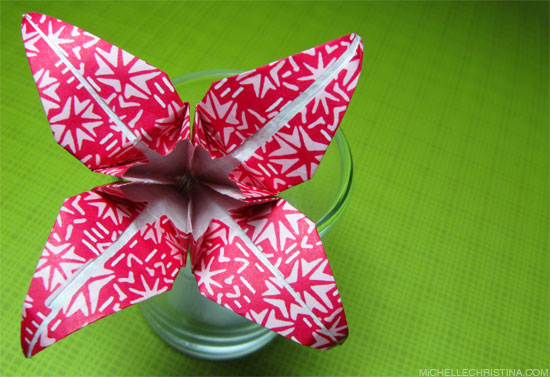 Why do we give flowers on Valentine's Day? I originally thought this was just another marketing ploy like others surrounding this holiday (i.e. diamonds are forever is by far the greatest marketing strategy ever employed). It turns out that it was actually an ancient custom that has been taken as tradition. Flowers all have specific meanings & lovers could communicate feelings with one another through a bouquet.
Wikipedia has a fairly large list of flower meanings here.
The above photo is an origami paper lily that I folded (directions found here). The original plan was to make paper roses — but I couldn't find any detailed directions with super clear diagrams and it turns out they are quite difficult to make. I thought if I could make paper cranes, that I'd be able to knock out a few roses with no problem. This was not the case. :-)
This is day 13 of the 14 days of love illustrated. You can read more about the ArtLove Project here.
---
---
---
---
---
---
---