Posts Tagged 'process'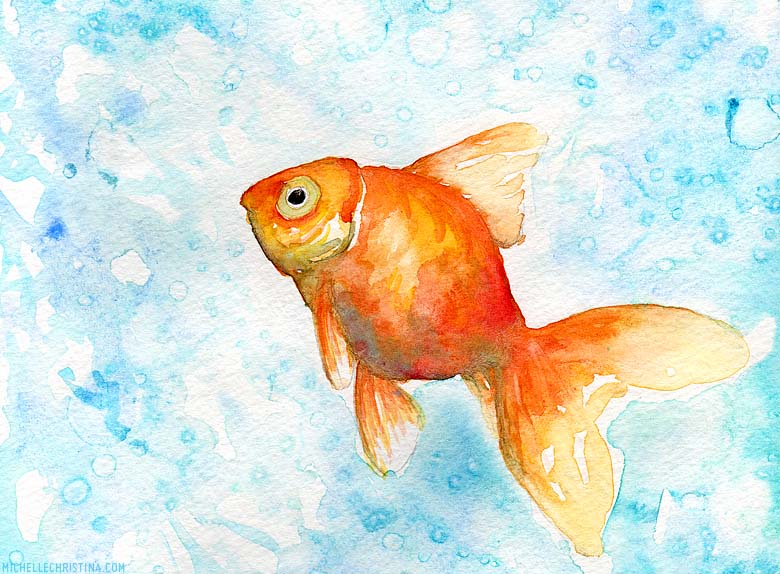 Goldfish in water[color]. Not sure if this is finished yet. Process photos after the jump.
---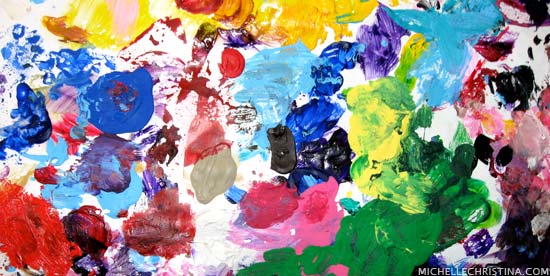 I've been saving palettes from painting projects over the years. I'm going to make something with them eventually. Maybe a collage. They're sort of like mini pieces of art on their own anyway.
---

I've been working on this piece for a while now (tentatively titled Voodoo. It's watercolor on paper). I've taken a zillion reference photos and made a bunch of different versions. It's been hanging on my wall for weeks and I've just been waiting for a feeling about where to go from here.
The original theme was based on the concept of charisma –  how some people almost exude a captivating magnetic force. Wow factor, confidence, social acumen, whatever you want to call it – bottom line is that not everyone has it, but most have probably met someone who does. 
Anyway, this project had totally stalled out, but I was tooling around in Adobe Illustrator last night with a Wacom tablet and below is the result. This isn't finished either, but I'm already leaps & bounds more satisfied with where it's going.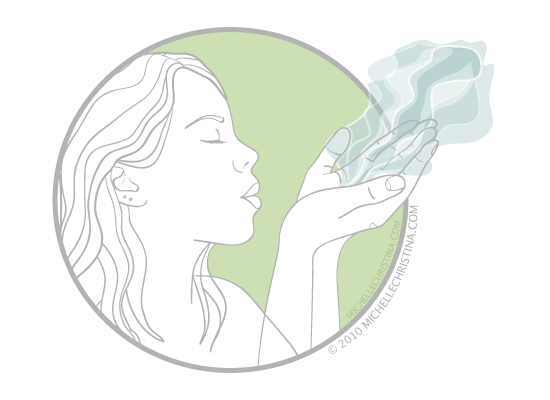 ---