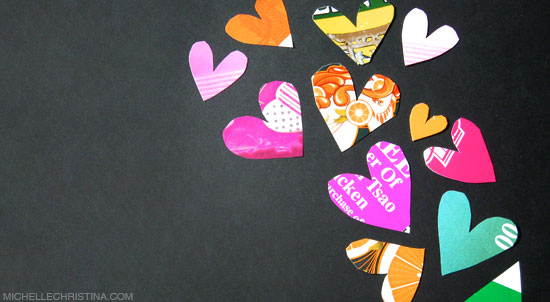 Sometimes it's a form of love just to talk to somebody that you have nothing in common with and still be fascinated by their presence. ~David Byrne
I really like the idea that people have a whole greyscale of love emotionality to be shared with the world. A heart is not a finite resource to be hoarded & kept secret. It is best reused often & shared with many.
The above photo collage is a collection of recycled junk mail paper heart cutouts laid out on black textured construction paper. Tweaked a wee bit in photoshop.
This is day 10! You can more about the artlove project here.